This page was created to provide easy access to products that I, my clients and my colleagues found helpful, beneficial, informative and fun. Keep in mind that each person's experience is different. I encourage you to do your own research about these products. Click on the banners to find out more information and purchase. Thank you for stopping by! Come back often to see what's new!
HeartMath Bio-Feedback Technology
These products were developed by HeartMath Institute, which is recognized as one of the world's foremost authorities on emotional physiology, stress and optimal performance. Through their innovative technology they provide practical, scientifically validated methods that enable people to live more rewarding, healthy and productive lives personally and professionally. They have achieved global recognition for their groundbreaking products and services that have been proven to increase productivity while reducing the stress associated with living and working in this era of high-speed change.

Their award winning emWave® and Inner Balance™ technology products offer a drug-free solution to stress, anxiety, depression, and more at the comfort of your home.

For more than 20 years, HeartMath has made significant contributions to both the scientific and practical understanding of the physiology of stress, heart-brain interactions and performance. This research has led to a deeper awareness of how emotions impact every aspect of our lives, affecting everything from the quality of our health and well-being to our relationships and the decisions we make each day. Articles and papers have been published Worldwide. (Adopted from manufacturer's product description.)

Yael's feedback: I absolutly LOVE HearthMath! I use their professional bio-feedback tool, emWavePro in my office and personal life. I have seen amazing improvements in both my own and my clients' ability to deal with the daily grind and maintain a sense of calm throughout the day. Some of my clients also experience a relief in physical pain that was caused by stress. You do not really need the technology to experience the benefits of the heart math techniques, but the technology is helpful in keeping you on track with your practice - providing in-home personal trainer for your well-being. Please contact me if you would like to learn the techniques or experience the technology in person.

Click on the benner below for more info:


Featured HearMath Products:



emWave2
emWave2 is a portable training device used just a few minutes a day to help you transform feelings of anger, anxiety or frustration into more peace, ease and clarity. As you practice on the go or at your computer, you increase your coherence baseline and improve your ability to take charge of your emotional reactions; health, communication, relationships and quality of life improve. Comes in your choice of silver blue or charcoal gray
Click on the picture to purchase:



Inner Balance Sensor for iOS - Lightning
With the Inner Balance App and Sensor you can learn to achieve coherence – a synchronization between the heart, breath, and brain- also known as a state of "coherence". Research shows that when we are in coherence, our physical systems function more efficiently, we experience greater emotional stability, and we gain increased mental clarity and improved cognitive function. Inner Balance uses HeartMath's patented technology to monitor the subtle beat-to-beat changes in your heart rhythms (HRV) and determines the level of coherence found in these rhythms.

Click on the picture or banner to purchase


BOOKS
HeartMath Books


Heartmath Solution: The Institute of Heartmath's Revolutionary Program for Engaging the Power of the Heart's Intelligence
This instructive guide to altering the heart rate veriability to reduce health problems stemming from stress, the aging process, and weakening of the immune system. It is based on breakthrough scientific research from the acclaimed Institute of HeartMath.
Yael's Feedback:
It sounds very scientific and complicated, but the technique is surprisingly easy to implement.
The Heartmath Approach to Managing Hypertension: The Proven, Natural Way to Lower Your Blood Pressure
From the leaders of the renowned HeartMath Institute comes this application of the HeartMath techniques for natural, drug-free management of hypertension: Engage the heart to bring emotions, body, and mind into balance, and help lower high blood pressure.
Transforming Stress: The Heartmath Solution for Relieving Worry, Fatigue, and Tension
Written by the leaders of the renowned HeartMath Institute and authors of Transforming Anger, this book provides scientifically-proven techniques that alter the body's physical response to stress, and shows readers how to attain a peaceful, positive state of being.
Solution for Better Sleep Book
HeartMath's twenty years of research brings you a holistic solution to the issue of sleeplessness by training you to reset your natural sleep cycle.
To purchase click picture.



Books About the Brain and Ways to Change It
Mindsight: The New Science of Personal Transformation/ Daniel Siegel M.D
Inspiring and informative, "Mindsight" offers exciting new proof that people aren't hardwired to behave in certain ways, but instead have the ability to harness the power of their minds to re-sculpt the neural pathways of their brains.
Available in book and audiobook. New and Used.
Change Your Brain, Change Your Life: The Breakthrough Program for Conquering Anxiety, Depression, Obsessiveness, Anger, and Impulsiveness
In a breakthrough study, a neuro-psychiatrist offers a variety of suggestions--from cognitive exercises to dietary changes--aimed at those who suffer from neurological imbalances such as depression, anxiety, and other frontal lobe problems.
Change Your Brain, Change Your Life (Before 25): Change Your Developing Mind for Real World Success
The Key to Your Future Is in Your Head. Change Your Brain, Change Your Life has sold over 850,000 copies, spent 40 weeks on the New York Times bestseller list and revolutionized the way people think about their brains and their health. And now Dr. Jesse Payne, Director of Education at the Amen Clinics, is bringing the groundbreaking science of the Change Your Brain program to a whole new generation of readers. The brain is particularly malleable until the age of 25, which means that even more than your parents or your teachers, you have the power to change your brain. And the things you do today--from what you eat, to how you sleep, to what you do for fun--can change your brain in drastic ways. This book provides a powerful, prescriptive program for you to avoid the common dangers and pitfalls that can jeopardize your future and train your brain for a lifetime of success. Discover how to -Improve academic performance -Nurture creativity -Treat diagnoses like ADD, ADHD and depression -Enhance relationship skills -Increase organization -Improve memory -Boost mood -And more! Featuring stories from real teens and young adults along with actual brain scans that show how effectively this program works, Change Your Brain, Change Your Life (Before 25) is perfect for teens and young adults, their parents and the professionals who work with them. Turn the page for a bright future and a successful tomorrow.

Books about Relationships and Ways to Change Them

5 Love Languages: the secret to love that lasts/ Gary Chapman
Falling in love is easy. Staying in love-that's the challenge! How can you keep your relationship fresh and growing amid the demands and conflicts and just plain boredom of everyday life? In the #1 "New York Times" bestselling book "The 5 Love Languages," you'll discover the secret that has transformed millions of relationships worldwide. Whether your relationship is flourishing or failing, Dr. Gary Chapman's proven approach to showing and receiving love will help you experience deeper and richer levels of intimacy with your partner-starting today. "The 5 Love Languages" is as practical as it is insightful. Updated to reflect the complexities of relationships in today's world, this new hardcover gift edition reveals intrinsic truths and applies relevant, actionable wisdom in ways that work.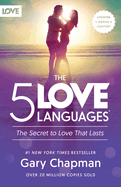 Ten Lessons to Transform Your Marriage: America's Love Lab Experts Share Their Strategies for Strengthening Your Relationship
In 1994, Dr. John Gottman and his colleagues at the University of Washingto-- made a startling announcement: through scientific observation and mathematical analysis, they could predict--with more than 90 percent accuracy--whether a marriage would succeed or fail. The only thing they did not yet know was how to turn a failing marriage into a successful one, so Gottman teamed up with his clinical psychologist wife, Dr. Julie Schwartz Gottman, to develop intervention methods. Now,this guide puts tools into readers' hands to build back the sense of affection and romance lost through years of negative communication.
Yael's Feedback:
The Gottman's are giants in the field of couples' therapy. I have been successfully implementing the lessons I have learned from them at home and with my clients. Life Balance Counseling is now an approved provider of their new scientific assessment for couples - The Gottman Relationship Check Up. Please contact me for more information at yael@lifebalancemissouri.com or read about it In Servics Provided
Books for Survivors
The Courage to Heal: A Guide for Women Survivors of Child Sexual Abuse
Based on the experiences of hundreds of child abuse survivors, The Courage to Heal profiles victims who share the challenges and triumphs of their personal healing processes. Inspiring and comprehensive, it offers mental, emotional and physical support to all people who are in the process of rebuilding their lives. The Courage to Heal offers hope, encouragement and practical advice to every woman who was sexually abused as a child and answers some vital questions.
Yael's Feedback:
Excellent book for urvivorss and their loved ones. However, best read with the support of a therapist, as the material could be triggering.
Books About Conflict Resolution
The Anatomy of Peace: Resolving the Heart of Conflict
The Anatomy of Peace , has become a worldwide phenomenon--not becauseof a media blitz, movie tie-in, or celebrity endorsement, but because readers have enthusiastically recommended it to colleagues, relatives, and friends. The Anatomy of Peace asks, What if we unwittingly perpetuate the very conflicts we think we are trying to solve? Through an intriguing story we learn how and why we contribute to the divisions and problems we blame on others and the surprising way that these problems can be solved. Yusuf al-Falah, an Arab, and Avi Rozen, a Jew, each lost his father at the hands of the other's ethnic cousins. The Anatomy of Peace is the story of how they came together, how they help warring parents and children come together, and how we too can find our way out of the struggles that weigh us down. This second edition includes new sections enabling readers to go deeper into the book's key concepts; access to free digital study and discussion guides; and information about The Reconciliation Project, a highly successful global peace initiative based on concepts in The Anatomy of Peace.
Yael's Feedback:
I absolutly love this book!
Books that will help you love and accept yourself
Daring Greatly: How the Courage to Be Vulnerable Transforms the Way We Live, Love, Parent, and Lead
Researcher and thought leader Dr. Brene Brown offers a powerful new vision in Daring Greatly, the numbered 1 New York Times Bestseller, Oprah pick, and TED talk hit that encourages us to embrace vulnerability and imperfection, to live wholeheartedly and courageously. Every time we are introduced to someone new, try to be creative, or start a difficult conversation, we take a risk. We feel uncertain and exposed. We feel vulnerable. Most of us try to fight those feelings - we strive to appear perfect. But in a powerful new vision Dr. Brene Brown challenges everything we think we know about vulnerability, and dispels the widely accepted myth that it's a weakness. She argues that vulnerability is in fact a strength, and when we shut ourselves off from revealing our true selves we grow distanced from the things that bring purpose and meaning to our lives. Daring Greatly is the culmination of 12 years of groundbreaking social research, across the home, relationships, work, and parenting. It is an invitation to be courageous; to show up and let ourselves be seen, even when there are no guarantees. This is vulnerability. This is daring greatly. "Brilliantly insightful. I can't stop thinking about this book". (Gretchen Rubin). "A wonderful book. I couldn't put it down". (Seth Godin). "This is big, big, big, big, BIG!" (Oprah Winfrey). Brene Brown, Ph.D., LMSW is a New York Times bestselling author and a research professor at the University of Houston Graduate College of Social Work. Her groundbreaking work was the subject of a PBS special, and has been featured on NPR and CNN. Her 2010 TEDx talk on the topic of vulnerability went viral and has been translated into 38 languages. Brene is also the author of The Gifts of Imperfection and I Thought It Was Just Me (but it isn't).
The Gift of Imprefection: Let Go of Who You Think You're Supposed to Be and Embrace Who You Are
This important book is about the lifelong journey from "What will people think?' to "I am enough." Brown's unique ability to blend original research with honest storytelling makes reading "The Gifts of Imperfection" like having a long, uplifting conversation with a very wise friend who offers compassion, wisdom, and great advice." --Harriet Lerner, "New York Times" best-selling author of "The Dance of Anger "and "The Dance of Connection" "Brene Brown courageously tackles the dark emotions that get in the way of leading a fuller life; read this book and let some of that courage rub off on you." --Daniel H. Pink, "New York Times" best-selling author of "A Whole New Mind" "Courage, compassion, and connection: Through Brene's research, observations, and guidance, these three little words can open the door to amazing change in your life." --Ali Edwards, author of "Life Artist" Each day we face a barrage of images and messages from society and the media telling us who, what, and how we should be. We are led to believe that if we could only look perfect and lead perfect lives, we'd no longer feel inadequate. So most of us perform, please, and perfect, all the while thinking, "What if I can't keep all of these balls in the air? Why isn't everyone else working harder and living up to my expectations? What will people think if I fail or give up? When can I stop proving myself?" In "The Gifts of Imperfection," Brene Brown, Ph.D., a leading expert on shame, authenticity and belonging, shares what she's learned from a decade of research on the power of "Wholehearted Living" ? a way of engaging with the world from a place of worthiness. In her ten guideposts, Brown engages our minds, hearts, and spirits as she explores how we can cultivate the courage, compassion, and connection to wake up in the morning and think, "No matter what gets done and how much is left undone, I am enough," And to go to bed at night thinking, Yes, "I am sometimes afraid, but I am also brave. And, yes, I am imperfect and vulnerable, but that doesn't change the truth that I am worthy of love and belonging." Brene Brown, Ph.D., L.M.S.W., is a writer and research professor at the University of Houston Graduate College of Social Work, where she studies how shame affects the way people live, love, parent, work, and build relationships. A dynamic public speaker, she frequently presents on the topic of shame resilience at conferences and public events. Visit her popular blog to learn more.





50 Mindful Steps to Self-Esteem
n this book, psychologist Janetti Marotta offers mindfulness exercises for readers struggling with a lack of self-acceptance and self-compassion. Based on the idea that true self-esteem is based on internal, rather than external factors, the 50 easy-to-use practices outlined in this book aim to promote inner awareness and help readers live a more fulfilled life
Shambhala Publication
Enter the link to enter a world of great books, CD's and online classess in the area of psychology, spirituality and the arts.
World renowned Master teachers such as Pema Chödrön and Thich Nhat Hanh just a click away.
This is a limited time offer!
Online Courses
Rediscover a healthy and joyful relationship with food, Taught by medical doctor and Zen teacher Jan Chozen Bays. Dr. Bays's unique teachings on Mindful Eating are helpful for a wide range of people--whether looking to lose weight, overcome an eating disorder, or just enjoy food more thoroughly.
Transform your relationship with conflict. Diane Musho Hamilton—long-time Buddhist practitioner and professional mediator—teaches us how to meet conflict with curiosity and fearlessness in this innovative online course.